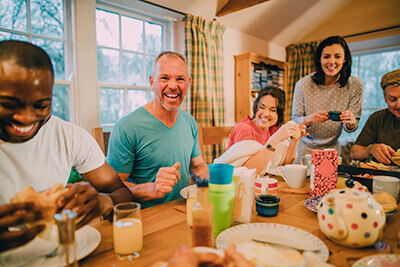 When you get a kidney transplant, you take anti-rejection medications, which suppress your immune system. You must take these anti-rejection medications for the rest of your life. These medications are very good at preventing your immune system from injuring your new kidney, a process called rejection. However, these medications cannot prevent injury to the new kidney or rejection in all transplant patients. These medications can have side effects and increase your risk of getting infections and certain types of cancers.
The goal of the TEACH study is to study whether cells from your kidney donor's bone marrow, called mesenchymal stromal cells (MSCs), along with anti-rejection medications, will allow your immune system to tolerate the new kidney. In particular, whether the combination of MSCs and anti-rejection medications may allow your body to better accept your transplanted kidney and allow you to take less or no anti-rejection medications in the future. The MSCs will be given after you have recovered from the surgery and the new kidney is working. After you finish getting the cells, your study doctor will determine if the anti-rejection medications can be slowly decreased and stopped.
If you are able to stop taking your anti-rejection medications and your transplanted kidney is healthy, you may achieve a status of "tolerance". Tolerance is when you are able to keep your kidney healthy and without rejection, even when you are not taking anti-rejection medications.
Scientists will use the TEACH study to find out whether MSCs along with the anti-rejection medications you receive before and after your transplant change the way your immune system reacts to your new kidney. The study will also try to figure out which dose of MSCs works best for kidney transplant patients.